I am a bit of a numbers geek.  So when the WordPress.com stats helper monkeys released the 2014 annual report for from the sticks to bricks and back again, I had to take a deeper look even back to 2013 when I first started blogging.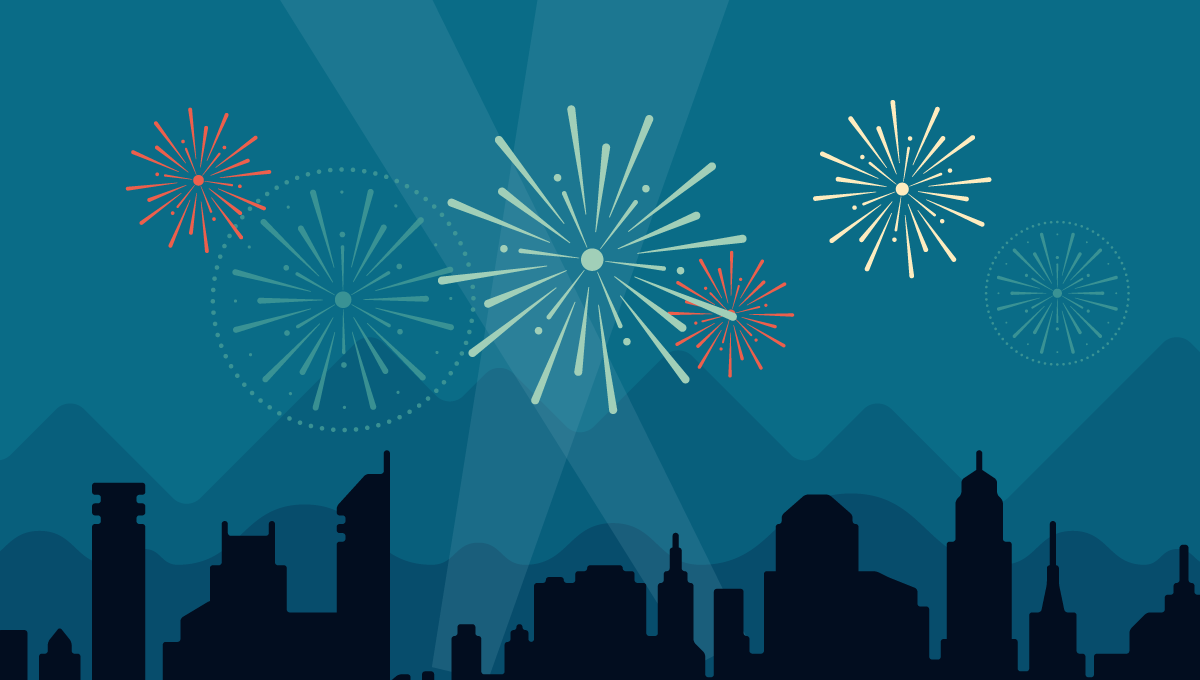 In 2013, I blogged for 20 weeks; from the sticks to bricks and back again was in its infancy. And, like any newborn it slept a lot. I mean a real lot.
I published 14 posts in 20 weeks; nothing too excessive, on average 1 post written every 10 days. I was actually happy that I had written, period.
In 2014, if you look at the stats helper monkeys' report I published 59 posts; an average of 1.13 posts per week or 1 post approximately every 6 days. A significant jump in productivity – a 60% improvement. Although accurate, the numbers are deceiving.
In the first 36 weeks of 2014, I published 8 posts. That is less than 1 post per month; that's a dismal 1 post every 41.5 days to be exact. Same stats; different picture portrayed.
In September 2014, just as the doctors were ready to pull the plug, from the sticks to bricks and back again came out of a self-induced coma. After enrolling in Writing 101 and Blogging 101, during the remaining 16 weeks of 2014, I wrote 51 posts. That is 1 post every 2 days, an average of 3.2 posts per week.
I credit this resurgence to the community created by WordPress through the Blogging University courses.  An environment of encouragement fosters creativity.
In Blogging 101, we had to set goals for our blog for the next year.  On September 15th, I wrote:  "I will have written 5 out of every 7 days, whether or not I hit the publish button.  I will have published 75 – 150 posts and reached 200 followers on my blog."
With 30% of that year completed my progress towards these goals is definitely on track (53 posts and 144 WordPress followers).  In fact, at my current rate of completion I should surpass these goals.  And that is the one significant take away from my blog's data, in the span of 4 months my blog was able to flourish and get back on track.
When I decided to use the WordPress stats helper monkeys report to complete a 2014 review of my blog, I was most interested in looking at what it is I wrote.
Honestly, from the sticks to bricks and back again is still a toddler and I am not even going to concern myself with which posts were the most popular and tailor my writing based on that data.  Maybe after I have 500 – 1,000 posts written.  For now, I am going to write what I write.  Pompous, perhaps?  Realistic, I think.  For me, too much focus on data will just provide me with another tool of procrastination.
So here is my Top Ten Posts of 2014 List.  There is no data to support this list.  These are the posts that made me pause.  The posts that made me think, "Wow, I wrote that" or "where did that come from" when I hit the publish button.  They are the posts that made me stretch emotionally and as a writer.  What they all have in common is that were written from my heart.
10.     Random Letter in 750 Words or Less
8.      Motherless Daughters on Mother's Day
6.      Not Quite Me
2.      Working Through The Pain with Chocolate and Chardonnay
Although the numbers geek in me is fascinated and motivated by the numbers, I would be ecstatic as a writer if I produce another top ten list at the end of 2015 with posts similar to those listed for 2014 no matter what my stats reveal.
Cheers to a happy, productive blogging year in 2015.
Click here to see the complete stats helper monkeys' report.